Scarves make you look more sophisticated. That is why people have always loved it. It is always a great choice when you have a casual combination such as black long-sleeved bodysuits, dark blue jeans, etc. However, you will look even more stylish when you own a quality scarf. If you have no idea which scarf would go equally well with casual clothes as the more elegant ones, we have a suggestion for you. Cashmere scarves are certainly the most popular choice of material.
So, if you want to always have a quality one with you, that is our advice. We do not recommend that you spend money on cheap scarves. Cashmere scarf is true investment, it becomes softer over time and never go out of fashion. Keep reading to find out the reasons for its popularity, which has always been present and continues to this day.
1. The material is hypoallergenic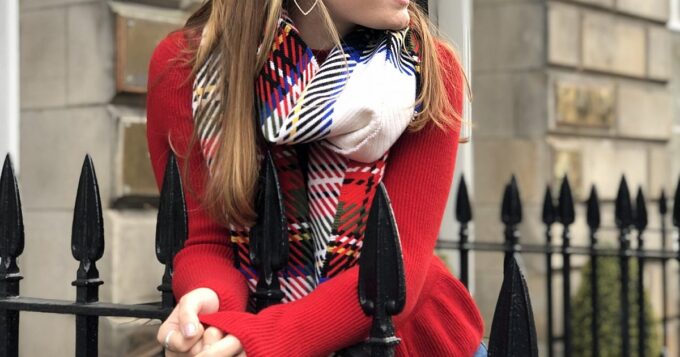 Of course, this material looks beautiful on everyone's skin. Also, it is one of the most common choices for many other reasons. One of them is certainly its benefit to people who have allergic reactions or have an itchy feeling in the area of ​​the upper part of the body. When you add absolute luxury and designer quality to that, you understand why all women adore this piece of clothing. Their scarves are environmentally friendly, and that is great news for all those who are concerned about the environment. If you wonder how to determine the quality of cashmere scarf this website can help you.
2. Light and warm
So, another advantage is that this piece of clothes provides a light and warm feeling on the skin at the same time. This is actually the biggest dilemma of many people, because they mostly have wrong assumptions when it comes to such a warm scarf. However, that is one of the best things about this one. It has different properties and combinations that will amaze you. If you are demanding on this issue, know that you will not find material such as cashmere.
3. Great for winter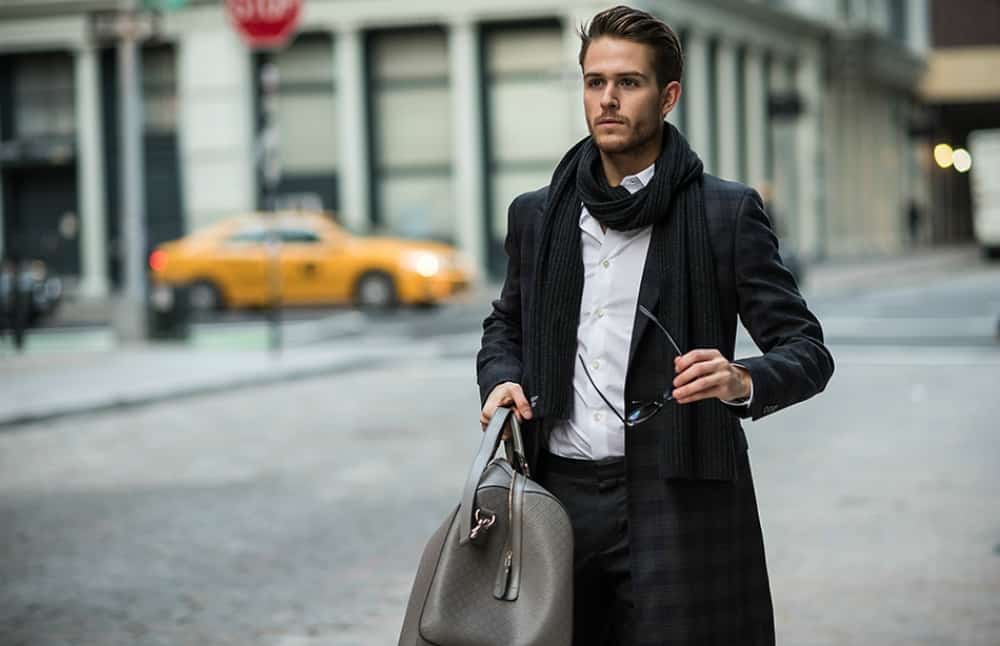 People who carefully choose the clothes they buy, give preference to those that are worth investing in, and take several factors into account. This means that they will not look solely at the aesthetic appearance but at much more than that. For example, there are many synthetic alternatives that can be adapted to different tastes. The difference is in the very uncomfortable feeling that this material leaves behind, while cashmere is the complete opposite. We will agree that you cannot look beautiful while you feel uncomfortable inside, and people in style know that. That is why they opt for this quality material during the winter days, which is an excellent insulation from freezing temperatures and icy winds. When choosing clothes, you should first of all pay attention to the purpose, and cashmere has several of them.
4. Breathable
Another unpleasant situation is the feeling that you are sweating. No matter how beautiful you look, you will never feel attractive enough in this situation. That is why it is always good to avoid synthetic materials that only promote the formation of sweat, especially if you are otherwise more prone to sweating. To avoid this unpleasant feeling or irritation, cashmere is the right choice for you. It is incredibly soft and comfortable on the skin. However, the best of all is that it is ultra-breathable and you will not have the feeling of suffocation caused by heavy materials. This means that your body can finally breathe while retaining heat during cold days. This is always a bonus.
5. Can be worn all year round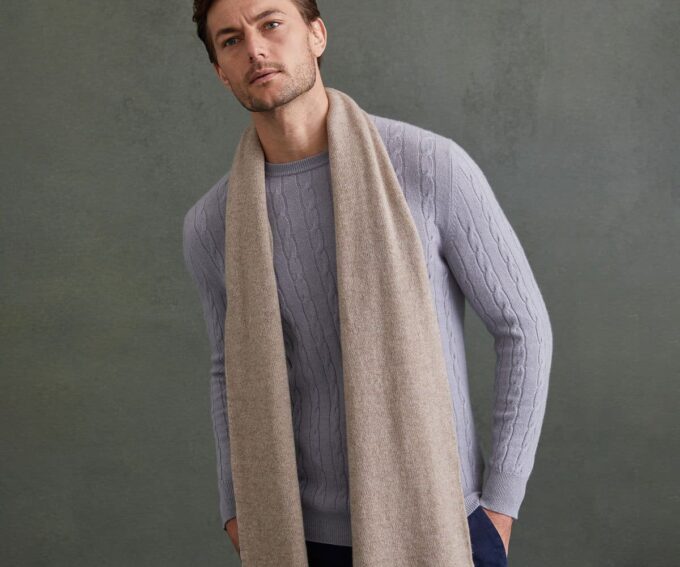 Although in the previous part of the text we focused more on cold winter days, this material is great for other parts of the year as well. For example, it is a great opportunity to look beautiful and be comfortable during the autumn transition. Then the temperatures are very volatile and that is why cashmere is an ideal choice. In fact, we can't tell you what time of year is not for this item of clothing, because it will be equally useful for you during the colder summer nights when you need something for an evening out.
6. Cashmere scarves are always in
Fashion is changing at a rapid pace and is therefore generally difficult to follow. You need a lot of money and perseverance for something like that. However, who tells you that you have to follow fashion and be dressed like most people? You don't have to, of course. You can look equally chic if you know the rules of style that are universal.
Classics never go out of fashion. There are some combinations that will never go out of fashion and that will always attract attention. When you get tired of experimenting and real fashion antics, it is always best to go back to classic pieces. That is why we all have to have a few basic things in our closets, and one of them is a cashmere scarf. Things like this are a symbol of good taste and quality, and they resist trends over the years. They show that simplicity is the key to good looks.
7. Luxurious look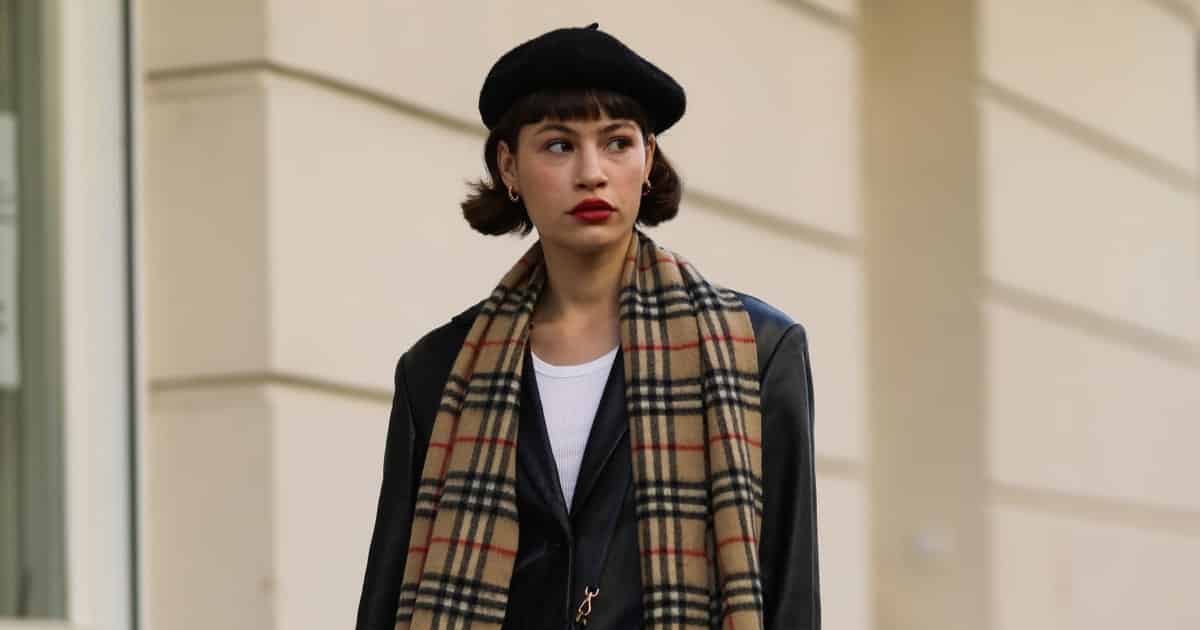 The good thing about classics is that they always look expensive if you know how to bring them out and opt for a good piece of clothing. You can't go wrong with a cashmere scarf if you want to get other people's attention. So, it will allow you to feel like a fashion icon as you walk around, because a lot of them will stop looking at you. The splendor of this material simply cannot go unnoticed. To achieve even better results, opt for a scarf that will fit perfectly into your personality or mood.
You can do this very easily if you focus on a good choice of color combinations and appropriate design. Your boss, friends, family, partner will not be able to fail to notice how much you shine with the new cashmere scarf. They are above all the embodiment of beauty and grace while successfully performing their primary function – protecting you from the cold.
Conclusion:
So, it is certainly clearer to you why the cashmere scarf is so popular. If you also want to own it, look for 100% cashmere on the labels. This is the best way to spot it. Mostly countries with variable temperatures get better cashmere, and brands originating from those regions are a better choice.